A cutting-edge Customer Relationship Management Software
Sales Automation Made Easy
Say goodbye to manual data entry and repetitive tasks. HailCRM's sales automation features empower your team to work smarter, not harder. From managing leads to converting them into opportunities, accounts, and contacts, HailCRM simplifies the entire sales journey. Seamlessly track potential sales in the CRM, ensuring no opportunity goes unnoticed. Each account serves as a central record in the B2B model, allowing for better organization and a holistic view of your customer interactions. Contacts can be effortlessly associated with multiple accounts, complete with specific roles and relationships, fostering stronger customer connections.
Streamline Collaboration with Activity Stream
HailCRM incorporates an activity stream feature that serves as a dynamic feed, showcasing real-time updates and changes to records that you follow. By simply clicking the follow button, users can stay informed about specific records they create or those assigned to them. This encourages seamless collaboration, enhances visibility, and ensures everyone is up to date with the latest developments, fostering a highly productive work environment.
Enhance Reporting: Gain deeper insights into sales, marketing, and customer data.
📦 Improve Product Management: Effortlessly track inventory and streamline product catalogs.
📧 Seamless Email Integration: Integrate Gmail, Outlook, and Mailchimp for efficient communication.
📞 VoIP Integration: Make and receive calls directly from the CRM interface.
🏠 Real Estate Workflow: Automate lead generation to deal closing for real estate professionals.
And much more!
Ready to get Hands-on? Try our Sandbox!
You can access a free shared sandbox instance of HailCRM at sandbox.hailcrm.com. 
This instance is for testing and demonstration purposes ONLY so you shouldn't store your production data in it, because it is regularly reset.
You can access the Administrator account using admin as the username and hailcrms@ndboxadm!n as the password.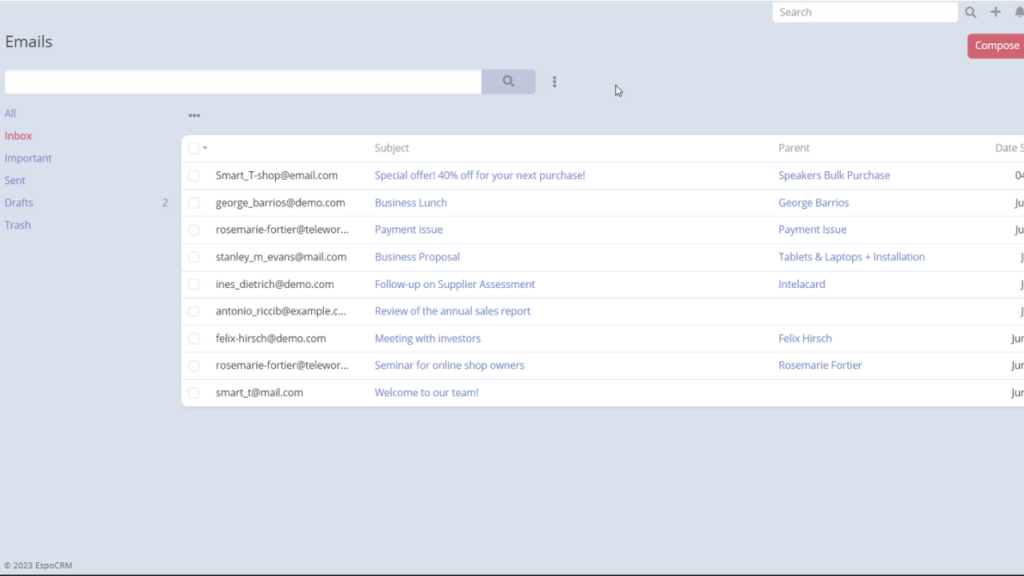 Flexible and Affordable Pricing to Suit Your Needs
We understand that every organization has different needs and budgets, and we want to ensure that our pricing plans align with your expectations. That's why we offer flexible pricing options to suit your specific requirements.
Dedicated infrastructure suitable for up to 5 users
Up to 10 Users
$39 Per User
Dedicated infrastructure suitable for up to 10 users
Up to 50 Users
$34 Per User
Dedicated infrastructure suitable for up to 50 users
Up to 100 Users
$29 Per User
Dedicated infrastructure suitable for up to 100 users
Experience HailCRM in Action
Unlock the full potential of your sales team and streamline your customer relationship management with HailCRM. With dedicated application and database infrastructure powering each customer's tenant, you can trust in the security, reliability, and performance of your CRM system. 
Whether you're a small business or a large enterprise, HailCRM provides the tools and functionalities you need to drive sales, enhance collaboration, and achieve sustainable growth. Experience the future of CRM with HailCRM and revolutionize your business today.